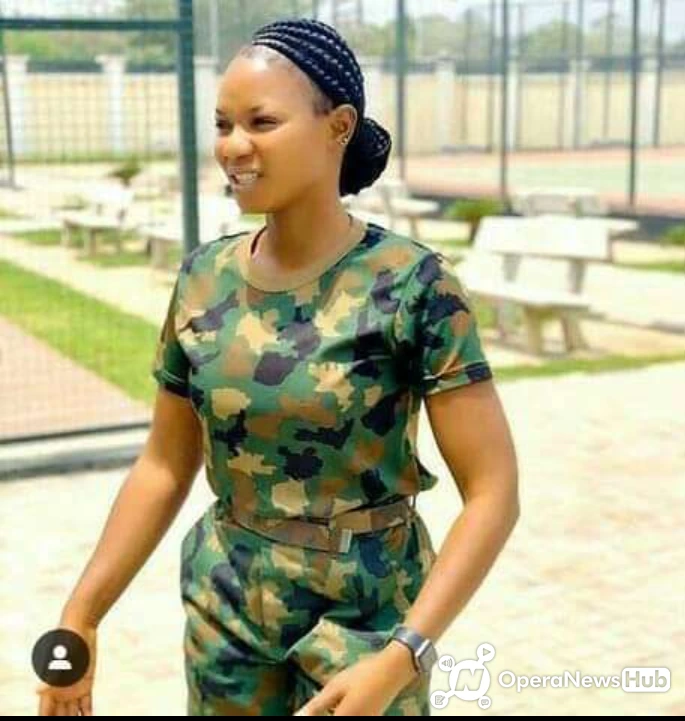 Nigerian Army girls uploaded a post on their facbook today on behalf of a beautiful Army Lady who is in need of a serious man. The beautiful lady is confused of why guys are still afraid of sending messages to her on social media. She therefore posted it on facebook to try may be guys will show interest in her.
More than one thousand Facebook users responded to this post by expressing their mind on the post. A Facebook user called Victor Agbavictor advised the beautiful soldier to keep praying to God so that she can get married to the best man. Victor said " love doesn't know any boundary and being a soldier doesn't mean guys will not approach you"
Another Facebook user, Omoale Isaiah responded to the post and said "It is not polite for a lady to tell a man that she wants to marry him. Accept Jesus as your Lord and Savior, your husband is on your way"
Many other users expressed their mind by making comments on the post. Read more about people's comments in the screenshot below: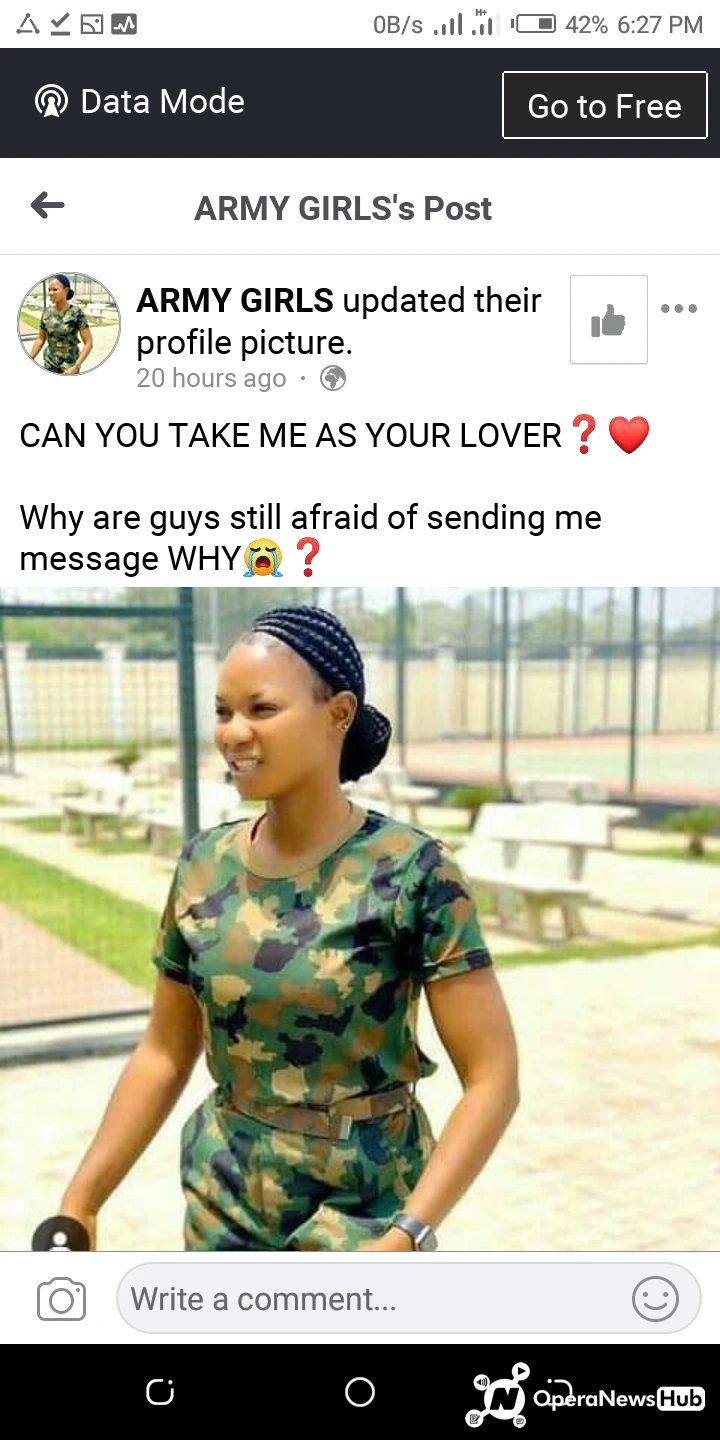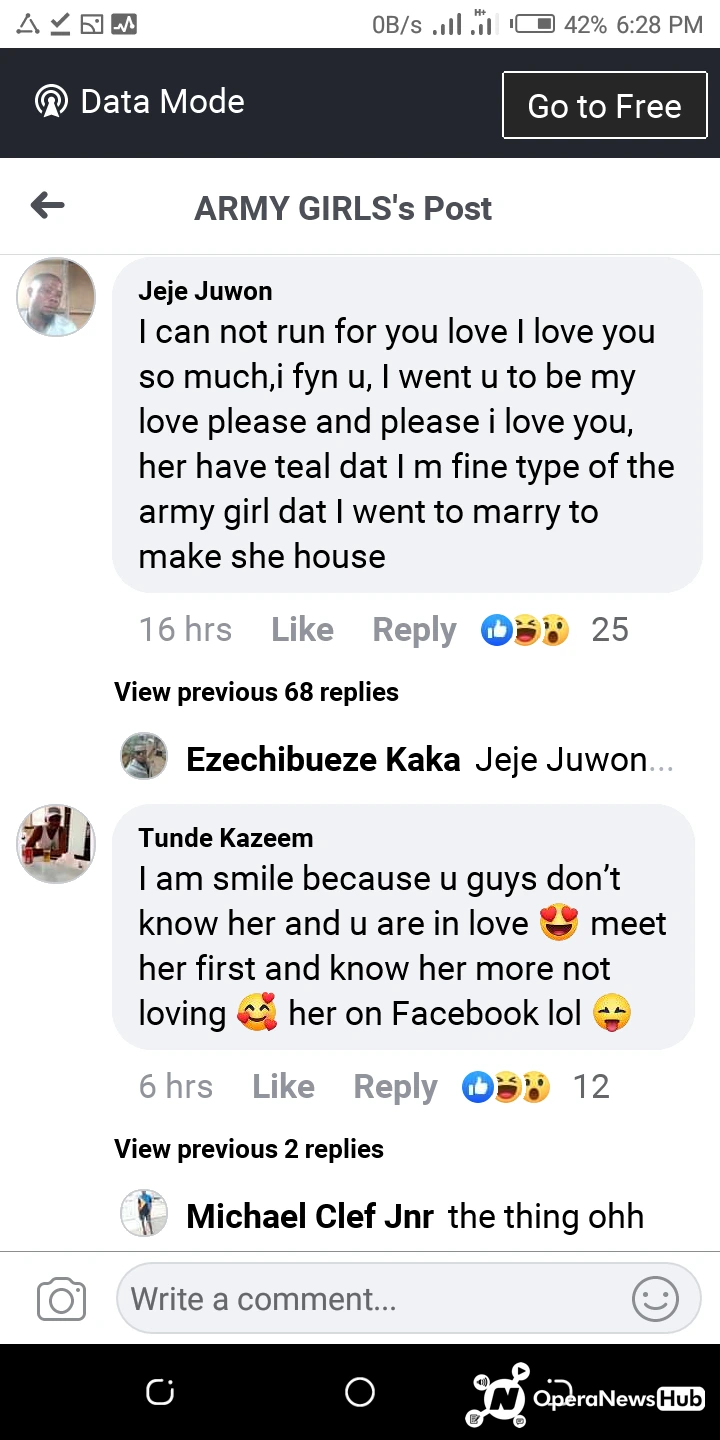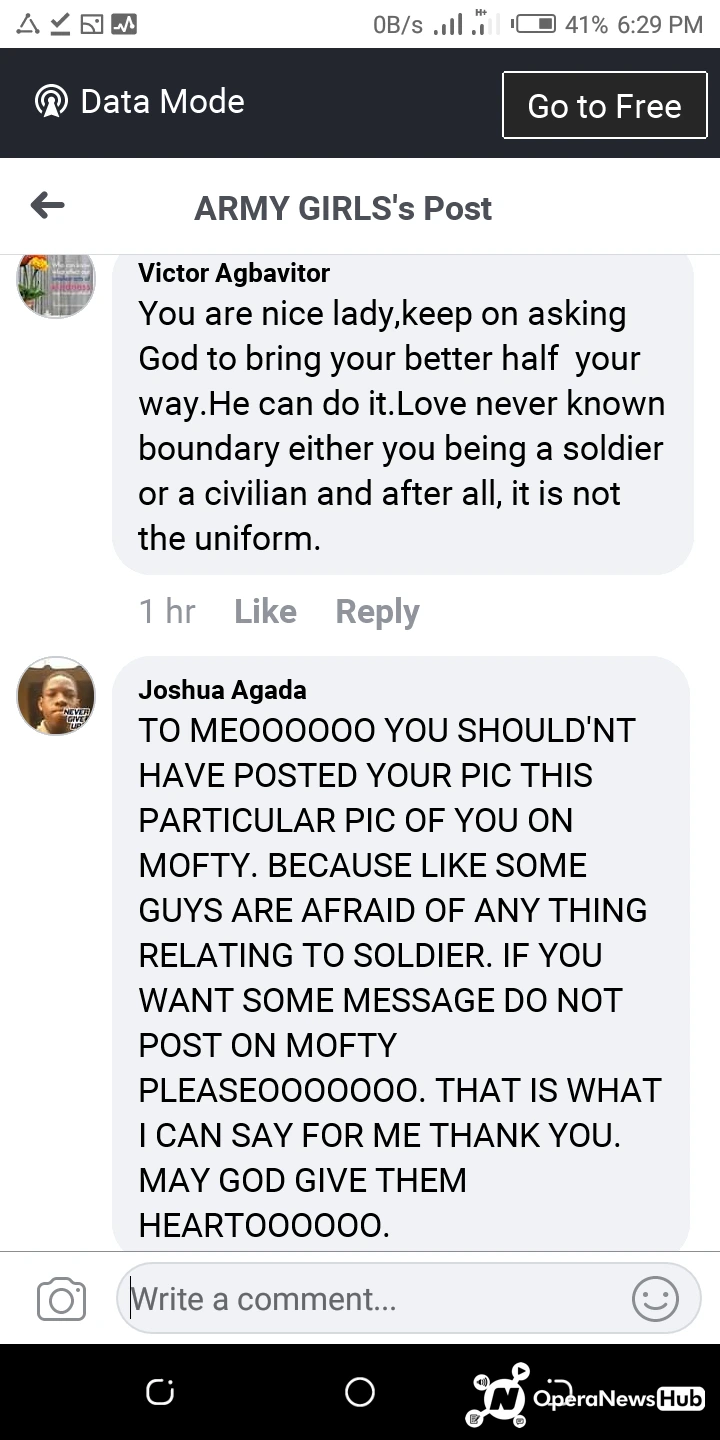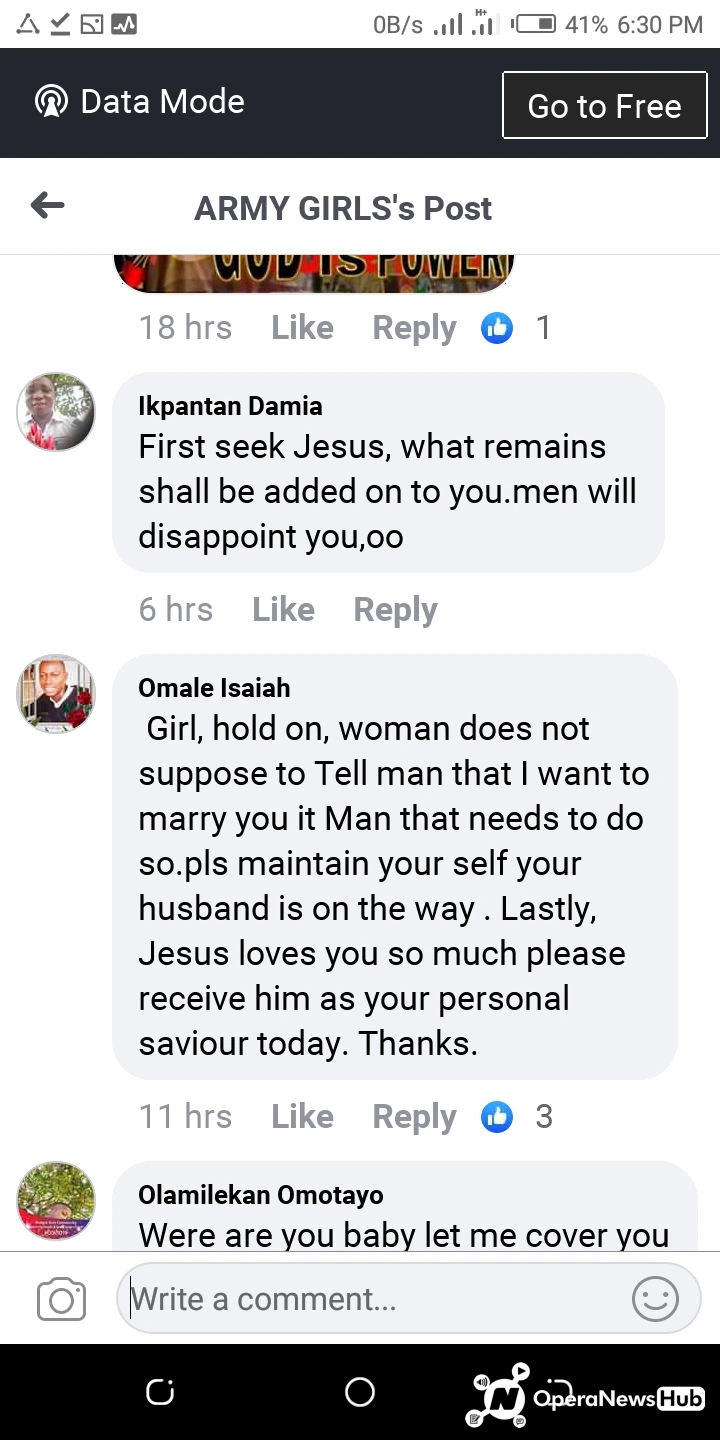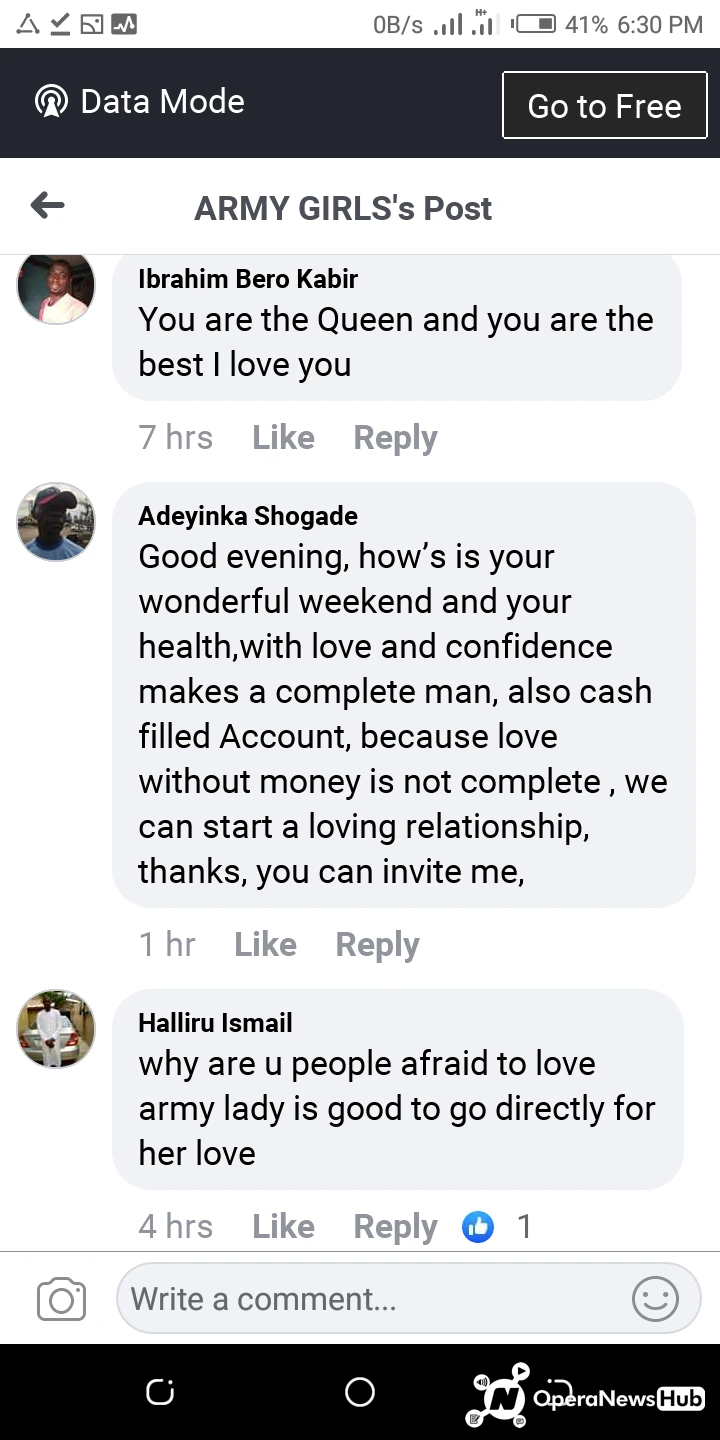 Do you think guys can be afraid of soldiers when it comes to the issue of love?