Earlier today, Yabaleftonline reported that Nollywood Actress, Lizzy Anjorin, officially got married.
The actress has now confirmed her new status and she revealed she has been with her Man for 14 years before finally getting married.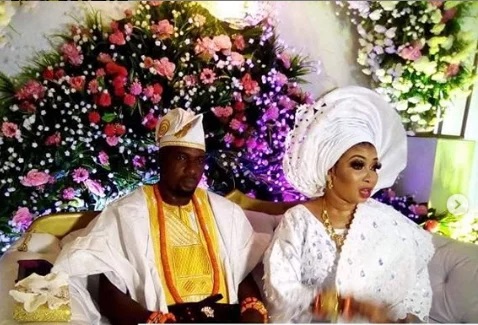 Confirming the report, she took to Instagram to share beautiful photos from the occasion and wrote
14yrs with no flaws…
.
Saying YES is like paying back 1% of your 1001 good deed to me and my late mother..
.
My father
My brother
My comforter
My gist partner
My paddy
My alabaro
My husband
.
None of the good deed you gave me spreed to 3rd party or internet till tmrw ,
.
But I thank myself for keeping promise
.
Make I stop here mk I go drink small water .